Stay tuned!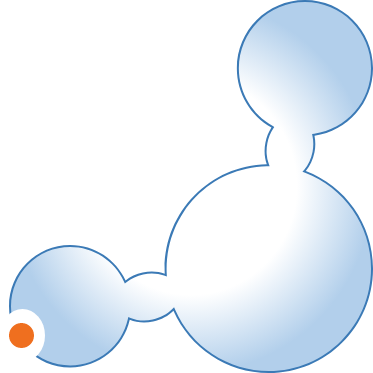 Dutch/German consortium develops simplified tandem solar modules for European market
In cooperation with Dutch and German industrial partners, TNO is advancing a tandem solar module suitable for early market introduction. The tandem solar module consists of monolithic perovskite/silicon solar cells on top of each other. This application can reach higher efficiencies than those achieved by current silicon-based solar modules, which results in more power per square meter and lower cost per kWh. FIT4Market, a four-year research project granted by the Netherlands Enterprise Agency (RVO), will help drive CO2 reduction through to 2030, thus supporting national climate objectives. Next to that it's a new step in bringing PV production back to Europe and rebuilding a competitive PV supply chain.
Typically, PV modules increase their average conversion efficiency by 0.5%/year. This results in the continuous reduction of the price per kWh of PV energy production. However, the power conversion efficiency of conventional silicon-based PV modules will reach its technological limit in 3-5 years. It will become increasingly costly to maintain this positive trend, which is bound to slow down. High conversion efficiency, cost effectiveness and lower carbon footprint are particularly important for Europe for two reasons. On the one hand, due to the limited availability of suitable PV deployment surfaces and high cost of land, and on the other because of EU climate targets and societal sensitivities to climate change that are driving the transition to sustainable energy.
Tandems
Tandem devices can reach higher efficiencies than single junction solar cells because of an improved utilization of the solar spectrum. The currently emerging tandem cells combine commercial silicon technology for the bottom device, with perovskite technology as the additional layer. Perovskite offers highly efficient conversion of ultraviolet and visible light and excellent transparency to near infrared light. The project aims at developing a simplified approach pf the tandem technology to accelerate the market introduction. This consists of building on the experience the partners have gained so far and minimizing the processing complexity.
"The purpose of the collaborative FIT4Market research project is to identify best-practice two-terminal cell development using perovskite and silicon cells in order to develop tandem modules with a competitive LCOE and industry-leading reliability and performance," says Jorg Muller, Head of cell R&D at Qcells. "Qcells will supply its silicon cell expertise to the project, with our Benelux team overseeing field-testing to measure real world energy performance and yield."
Maarten Ribbens, Head of Benelux, said: "Qcells current market position is a result of a deep understanding of the addressable market and customer needs. We are extremely excited and happy to be part of this consortium to support the development of this novel solar technology. "
TNO has been developing its tandem technology since 2016 and a handful of industrial partners eventually hope to deploy this technology in mass production. However, tandem PV module technology requires further development at relevant scale before it is industry-ready for introduction into the market.
"The monolithic tandem cell technology used in this project is based on commercial PERC c-Si cells with planar front side, avoiding complexity in dealing with silicon surface texture. The modules will also be bifacial, to increase the current and energy yield and, furthermore, will feature a glass-glass encapsulation for protection of the perovskite cells against moisture," says Gianluca Coletti, TNO program manager of Tandem Technology and Applications.
A new PV era is about to start
The FIT4Market project will validate that tandem module based on currently used PERC bottom cells are industrially manufacturable, competitive in efficiency and cost and competitive in stability. Further, field tests will provide data to enhance bankability; and the project will also interact with end-users of the new technology. The Dutch PV market is especially keen for innovative products due to limited availability of land in the Netherlands, and the opportunity to optimally utilize commercial rooftops for power generation. All these will provide support for further deployment of the technology in Europe. It is expected that as a result, PV module power conversion efficiency can reach over 300Wp/m2 (conventional modules today perform in the lower 200Wp/m2 range).
Partner contribution
The FIT4Market consortium combines expertise and knowledge from Dutch and German organizations. TNO acts as the coordinator of the project and will further develop large area perovskite on silicon bottom cells. SMIT Thermal Solutions will develop a model framework for scaling further to multi-wafer processing. A screen-printed top contact will be added. This perovskite process incorporates an atomic layer deposition step contributed by Levitech. Qcells will provide the bottom cells, with contributions by Tempress and TNO for the emitter technology. TNO will apply industrial module interconnection and encapsulation compatible with perovskite requirements. Yparex will optimize encapsulants for best compatibility with the perovskite material properties. Further, Qcells Benelux will test the tandem laminates in the field.
The project is co-funded by the Topsector Energy subsidy of the Ministry of Economic Affairs and Climate Policy, implemented by the Netherlands Enterprise Agency (RVO)
About TNO (NL)
The Netherlands Organisation for Applied Scientific Research (TNO) is an independent research organisation. We connect people and knowledge to create innovations that boost the sustainable competitive strength of industry and well-being of society. Now and in the future. Together with our partners, we focus on the societal challenges of a safe, healthy, sustainable, and digital society. This is our mission, and it is what drives us, the over 3.500 professionals at TNO, in our work every day. https://www.tno.nl/en/sustainable/renewable-electricity/advanced-solar-technologies/tandem-technology-higher-pv-performance/
About Qcells (DE)
Qcells is one of the world's leading clean energy companies, recognized for its established reputation as a manufacturer of high-performance, high-quality solar cells and modules, portfolio of intelligent storage systems, and growing international pipeline of large-scale renewable energy projects. Qcells also provides renewable electricity retail services and packages to end customers the world over. The company is headquartered in Seoul, South Korea (Global Executive HQ) and Thalheim, Germany (Technology & Innovation HQ) with its diverse international manufacturing facilities in the U.S., Malaysia, China, and South Korea.
About Levitech (NL)
Levitech is a production equipment manufacturer in the PV industry with a spatial ALD system ('Levitrack') and in the IC industry with a Rapid Thermal Processing system ('Levitor'). Next to passivation PERC cells with a thin Al2O3 layer, recently a novel low-temperature process for SnO2 was developed on the Levitrack spatial ALD system which is used as inter- or buffer-layer in tandem Perovskite solar cells. A first production system with this new capability was installed at a customer.
About SMIT Thermal Solutions (NL)
SMIT Thermal Solutions, The Netherlands is a supplier of customized equipment for thermal processes for both rigid and flexible substrates. SMIT's core competences are not limited to thermal treatment only, but also include deposition processes. SMIT has delivered over 3000 systems worldwide, including some 150 in the solar and battery industry. Today's focus is on innovative solutions for thin film solar applications, such as deposition and thermal treatment of Perovskites on glass, on flexible materials and on c-Si cells.
About Tempress (NL)
Tempress is a Dutch company with over 50 years of heritage in designing and assembling equipment for thermal treatment of semiconductors. One of the semiconductor devices for which this equipment is used is solar cells, for which more than 1.000 reactors have been installed globally. Within the project Tempress focusses on the poly-Si deposition for the bottom cell in close collaboration with TNO.
About Yparex (NL)
Yparex, headquartered at Chemelot Campus in Geleen, The Netherlands is a leading European supplier of extrudable tie-layer resins for a variety of high-tech applications, including solar encapsulation film, multilayer barrier packaging film, medical film, multilayer pipe, architectural wall cladding, and wire & cable. Yparex has its production facilities on the premises of its mother company The Compound Company B.V. in Enschede, the Netherlands. Yparex' adhesive resins are functionalised extrudable polyolefin compounds, that provide bonding between polyolefins and a variety of substrates such as polyamide, ethylene vinyl alcohol, glass, and metals. For more information, see http://www.thecompoundcompany.com
About Qcells BENELUX (NL)
The Qcells Benelux team supports Qcells' sales and marketing activities in the Benelux region, boasting a state-of-the-art sales office and an experienced sales team with deep and diverse expertise in all markets.