will you be our new colleague?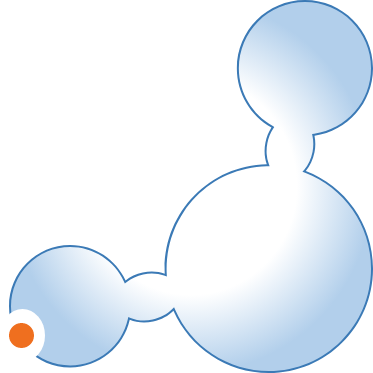 Vacancy: Product Developer / Application Development & Technical Service Manager
Who is The Compound Company?
The Compound Company is the specialist in developing and producing innovative customer-oriented solutions in the field of plastic compounds. We consist of approximately 150 driven professionals who work together every day to make the impossible possible for the customer. The organization is characterized by entrepreneurship, development of innovative products, customer focus and solution orientation. We offer customized compound solutions for various applications in industries such as Solar, Building and Construction, Automotive and Packaging. Our compounds are produced at two locations in Enschede, one in Roermond and in Cologne (D). Our customers buy the well-known brands Yparex®, Exxelor®, and EcoForte®.
TCC offers a pleasant working atmosphere and within the organization there is always room for personal input. We are internationally active, sell worldwide and have a joint venture production site in Jakarta, Indonesia. For more information, please also visit our website:
https://www.thecompoundcompany.com
/
As Product Developer / Application Development & Technical Service Manager you know how to convert opportunities, working with the portfolio in existing and emerging market segments. You gather information directly at customers/prospects and indirectly by attending trade shows/exhibitions/industry events. You aim to become a key player in the organization by highlighting market evolutions and understanding and reacting to emerging new markets or applications. You are dedicated to leverage The Compound Company's product portfolio in the market and finetune where necessary. You are (or are driven to become) an expert in the processes of the customers in your segment and you can successfully introduce TCC's portfolio onto their machines. In case of customer requests and/or complaints you are the first one to visit their plant.
You have an independent and responsible function and ensure that you perform, secure, and record the work correctly. It is a position in which you report to the Research & Development manager. You work very closely with the R&D colleagues, Sales Team, and Production Teams. In mutual agreement we determine the location.
What are you going to do?
Develop new products, upscaling of development products from the research phase to the commercial phase.
Build up and maintaining conceptual knowledge of materials and functionality to be used in new and existing products.
Translating customer requirements into product specifications for existing products and/or drawing up product-development specifications in consultation with product development and technical manager.
Multiply successful business and support the (Sales) Account Manager with the development of new business.
Attend fairs, seminars, and conferences to keep knowledge up to date and to obtain new knowledge relevant to (new) business for The Compound Company.
Drive new product developments (from initiation towards implementations).
Initiate new projects at customers.
Implementing AD projects. Acting as project leader and turning project proposals into detailed project plans (including budgeting, schedules, milestones, etc.).
Building up of application and industrial know-how for the relevant (sub-)segment and multiply successful application/product combinations.
Keep track of patent literature and identify potential own IP.
Helping decide on the best production technology required for the production at The Compound Company.
What is required?
At least 4 years of relevant work experience in R&D or Manufacturing.
University degree in chemistry, chemical engineering, or a related technical field.
Strong communication skills, both oral and written.
Experience with project and program management.
Experience in working effectively with cross functional teams.
Knowledge of and experience with (processing of) plastics is an advantage.
Good command of the English and German languages.
Willingness to travel, mainly in Europe and occasionally outside Europe.
Competences
You have a great entrepreneurial spirit, and you can quickly understand the needs of our customers and the value that our products offer. You can translate customer key performance parameters towards product development requirements. You easily connect with people from different backgrounds across all levels of the organization.
Furthermore, you:
have a good insight in market dynamics, customers, and competitors
are creative and flexible, while also being structured and systematic
have excellent problem solving, communication, presentation, and interpersonal skills
are positive, proactive, goal-oriented/result-focused, comfortable to work independently and as a team player
enjoy the travelling aspect of the job, mainly in Europe and occasionally outside Europe.
What's in it for you?
An exciting and challenging job with responsibilities in the different locations of the company.
A very fun and driven team with colleagues.
Good primary and secondary terms of employment appropriate to your knowledge and experience.
Room for training and growth opportunities within the company.
Are you curious? Do you have any questions, please contact Hendrik Tjaden, Research & Development Manager at +31(6) 29427819.