Stay tuned!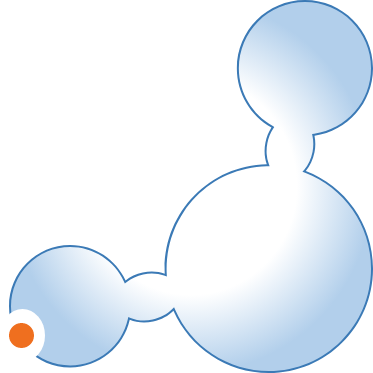 Second generation Bio-Based tie layer
YPAREX® is the first to market with bio-based polymer from European non-food feedstocks.

Yparex B.V., based in the Netherlands, is once again the first supplier in the industry to offer a bio-based adhesive tie layer ? this time derived from European feedstocks. This is in addition to the industry's first bio-based tie layer, which the company introduced as Yparex® Renew resin in the summer of 2012. By sourcing feedstocks from non-food-based European sources rather than from sources in the Americas, Yparex is helping packaging designers and manufacturers in Europe produce multilayer packaging with fewer carbon kilometers, particularly when the tie layer is used in combination with other bio-based packaging resins. Owing to the fact that 95% of the resin's inputs come from renewable sources rather than petroleum products, another important benefit of the polymer is that it helps insulate the packaging industry, and ultimately consumers against price spikes for feedstocks tied closely to the price of oil and natural gas without any sacrifice in performance or recyclability.

Bio-based polymer from European non-food feedstocks
When Yparex B.V. introduced the first bio-based tie layer in 2012, it was very successful. However, some of Yparex' European customers persuasively argued that although they loved the new bio-based resin, the possibility that it could have traveled halfway around the world to get to them seemed counter-productive. Yparex decided to listen to the argument because, of course, carbon kilometers do matter. They have completed a very exciting development with a large supplier and a few key customers with excellent results. Since the new tie layer is derived from agricultural waste that otherwise would be landfilled or composted, an unwanted material is given a second life. And since the new product comes from the European continent, it is even more suitable for demanding customers who are concerned with such issues."

No compromises in properties
The new biomass-based Yparex® Renew resin has exactly the same properties as the earlier grade produced from a different plant-based precursor. There will be a slight cost premium, although it represents a small percentage of the cost of the packaged article. At present, Yparex has secured sufficient stock of the new polymer to allow sampling to interested customers. Commercial quantities will be available upon short notice and in ample volumes to support all packaging customers who have interest.

Yparex® Renew is bio-based and fully recyclable
Because these polymers are derived from renewable feedstocks - which sequester carbon during their life cycle, taking these elements tied to greenhouse gases out of the atmosphere - they are considered to be more sustainable than identical polymers produced from non-renewable petroleum precursors. Although there is still some confusion between bio-based polymers and bio-degradable polymers, it is important to note that this polymer is bio-based, and is fully recyclable (along with non-renewable resins of the same polyolefin family) at the end of its use life. It is not, however, bio-degradable. If bio-degradable polymers are accidentally mixed into the recycling stream, their presence can ruin otherwise fully recyclable polymers, which is why it is important to not commingle both types of materials. This new bio-based tie layer resin is used in highly engineered multilayer packaging where oxygen-barrier, transparency, food safety, and structural integrity are crucial to prevent premature food spoilage and waste. This type of packaging is far lighter than traditional metal and glass, reducing fuel consumption during shipping from producer to grocery store. It also offers excellent shelf-life without the need for refrigeration, helping reduce energy consumption further.

More sustainable packaging
Like the previous Yparex® Renew resin, the new European-sourced bio tie layer can be used in packaging for various types of meats as well as in coated cartons for milk and fruit juice and other types of packaging.
The new biobased tie resin will be subject to certification programs such as ISCC+, depending on the specific requirements of customers.

In the long run, many companies - Yparex included - think that polymers produced from petroleum precursors are simply not sustainable, so viable alternatives are needed. Products like these new bio-based tie layer resins are one such alternative. Yparex knows that many of their customers already share this vision and want to be prepared; they want to do the right thing now and not wait until they are forced to do so by legislation. In the last few years, they had very good experience where Yparex® Renew was used together with other (biopolymers) barrier resins, and that makes Yparex an excellent partner for those interested in exploring more sustainable packaging."