Stay tuned!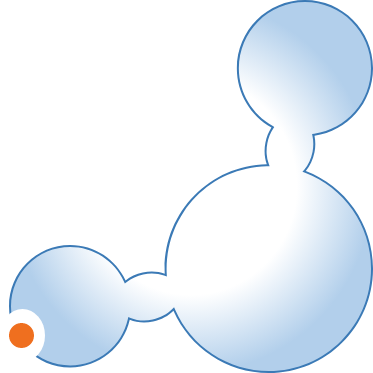 Higher solar panel light output through development of new reactor for production of nano materials
Scientists at Zuyd University of Applied Sciences have developed a flow reactor for producing a specific type of nano material. This will increase the light output of solar panels by anything between 5 and 10 percent. This nano material can be incorporated into the solar cell's film and may find applications in the greenhouse horticultural sector. As far as we are ware this is the first time that such a flow reactor has been developed. Visit YouTube to view a
video about the Flow4Nano project
.
Breakthrough
The breakthrough will be presented at the Nanotechnology Crossing Borders Event in Maastricht on 28 September by Dr. Pascal Buskens, lecturer in Nanostructured Materials at Zuyd University of Applied Sciences and principal scientist at Brightlands Materials Center and the TNO research institute. Dr. Buskens developed the flow reactor in tandem with colleagues from business, fellow lecturers Dr. Gino van Strijdonck (Material Sciences) and Dr. Zeger Vroon (Solar energy in the built environment), along with other lecturers and students of Zuyd University. The reactor makes it possible to produce nano material in a rapid and controlled manner, which can significantly increase the light output of solar panels. This material can be used in solar panels to generate more light output and therefore more energy.
Transition
Across various sectors, the production of molecules and materials in batch reactors is migrating to flow reactors. A good example is the pharmaceutical sector. A batch reactor can be compared to an enormous pot which mixes and processes molecules, whereas in a flow reactor, this entire process takes place in a sort of thin tube. Raw materials are dissolved in a liquid and guided through the reactor to emerge at the other end as nano material. Once the liquid is removed, the nano material can be processed in the film below the solar module's glass cover.
Application
A great deal of scientific knowledge is involved in material synthesis in a flow reactor, however Limburg leads the way when it comes to finding commercial applications of this technology. The choice jointly made by government, educational institutions and entrepreneurs to focus on certain areas of interest has delivered considerable benefits. The development of the flow reactor forms part of a project which has seen three Zuyd lecturers working closely together with ten specialist SME companies, Brightlands Materials Center and Chemelot Innovation and Learning Labs (CHILL). "As we possessed from the start all the required knowledge to create nano material from the flow reactor and apply this to solar panels, we were able to realise exceedingly high development speeds; this was a truly successful chain of knowledge, working together on solutions," explains Pascal Buskens. "Experts from all the previous and the subsequent phases were involved throughout the development; a great help to the entire project."
Collaboration
Students from various Zuyd University courses played a significant role during the sub phases of the development. They have for example contributed to both the progress and the construction of the flow reactor. Four students have worked on the nano material's synthesis and a team of students was set up to consider, along with their lecturers and specialist companies, how the nano material could be best integrated in the film. HAN University of Applied Sciences in Nijmegen will investigate if the same nano material can be used in greenhouse horticulture to improve the light output in greenhouses, and by doing so increase crop yields.
Partners
Partners in dit Flow4Nano-project are Zuyd Hogeschool, HAN, TNO, Brightlands Materials Center, Kriya Materials, Chemtrix, Nanohouse, OMT Solutions, Hielkema Testequipment, Eternal Sun, Emultech,
Yparex,
Mardenkro and CHILL. This project is co-financed by Nationaal Regieorgaan Praktijkgericht Onderzoek SiA.
View the video
about the Flow4Nano project.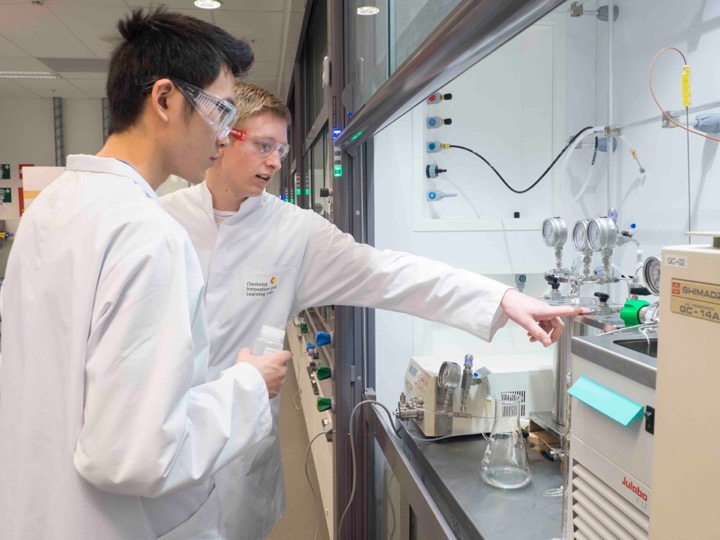 Students are highly involved by the development of the flowreactor