will you be our new colleague?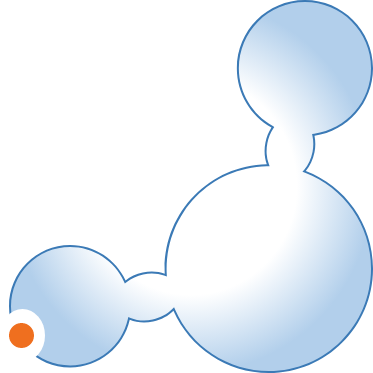 What is your assignment?
Cosmopolitan, attention please!
Reality check: 1.4 billion mouths need to be fed in India. With the food scarcity, this is a major challenge.
This is just one example where the product portfolio of The Compound Company is making a positive impact. By applying Yparex® adhesives resins in packaging, shelf life of fragile food such as meat, fish and milk can be increased!
Your contribution?
In this role you can increase the impact. It is your assignment to expand the use of the product portfolio Yparex® and Exxelor™ in the global industry. By doing this, customers in the automotive, building & construction and packaging industry can produce more efficiently and can develop products that offer added value. You are on top of global trends and you manage agents and distributors in such a way that by 2025 the turnover on the export market will have doubled!
What do you get in return?
The Compound Company is a dynamic company. It is bursting with entrepreneurship and ambition. Also beyond national borders. That means that your international curiosity and initiatives are appreciated. Take the opportunity to grow in this role. The world is at your feet!
The chance to visit every corner of the world.
Working with a wide diversity of cultures and types of clients.
The opportunity to learn, discover and grow. Wouter is happy to pass on his knowledge.
Working for a Dutch mother company with great ambition.
The ability to work from home.
Your approach?
You work closely with agents and distributors.
Customers are located in a wide variety of industries. From baby food manufacturers to construction tube manufacturers. In the US, Middle East, Asia and beyond.
Your interlocutors are Buyers, Directors, Technical Managers or Product Developers.
You are Mr. or Ms. Yparex® / Exxelor™ at international trade shows.
You are expected to travel 4-8 times a year (about two weeks at a time).
Guidance and training-on-the-job by Wouter van den Berg, Commercial Director Yparex® and Exxelor™.
What do you bring?
0-5 years working experience and the drive to make deals.
Cultural sensitivity and energy to get an international market moving.
Bachelor(+) degree and affinity with the plastic industry and/or technical products.
Check? Then we would like to get in touch with you!
Are you interested?
Then respond directly via
www.veldegroup.com/export-manager
. We are curious about your ambition and motivation. More information? Please contact Vivanne Geurtz of Velde via +31 (0) 88 6070100 or v.geurtz@velde.nl.