Stay tuned!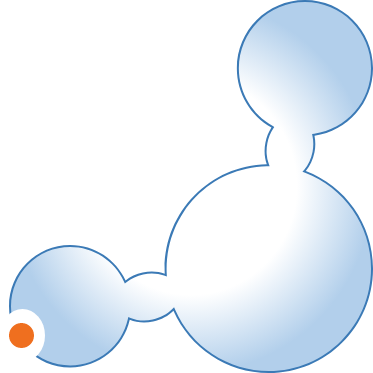 Expands Operations and Capabilities
Customers benefit from new plant in Indonesia, new warehouse & testing lan in Europe and upgrades Q.A. System.

Enschede, The Netherlands — October 13, 2016 — RESIN (Products & Technology) B.V., a privately held Dutch specialty-resin compounder, and its sister company, Yparex B.V., a leading supplier of extrudable tie-layer resins, both headquartered here, today announced that they have jointly made significant investments to expand their operations and service capabilities in order to serve their respective global customer base more effectively.

For example, one major expansion is a new 50/50 joint venture (JV) between RESIN and Indonesian company, Polymindo Permata, P.T., a premier provider of high-end, all-weather, flame-retardant wicker and thatch made with synthetic fibers. The new company, PT Resindo Compounding Technologies began operations early in 2016 and is based in Tangerang / Jakarta, Indonesia. Resindo (pronounced rez-IN-do) is a specialty thermoplastic compounder that develops and produces polyolefin-based compounds and composites for the Southeast Asian market in segments such as automotive, roofing and flooring, wall cladding, packaging, and electrical appliances. The company provides toll compounding, produces and sells standard compounds, and produces tailor-made compounds developed to customer specifications. Typical products include non-halogenated flame-retardant compounds, high-performance compounds with natural fiber and glass fiber reinforcement, biopolymers, and Yparex® extrudable adhesive tie-layer resins. The JV enables both RESIN and Yparex to access regional raw material sources and serve this rapidly growing market faster and more efficiently, and it diversifies Polymindo's own capabilities and product offerings for the local building & construction market.

Back home in Enschede both companies have consolidated space previously occupied in multiple warehouses around the city into a single new custom-built facility adjacent to the production operations. The state-of-the-art warehouse stores finished goods under climate-control conditions prior to shipment to customers. The facility opened second quarter 2015 and it significantly reduces internal transport as well as allows both companies to handle more shipments than they could previously.

Yet another area of expansion has been a major upgrade to the jointly shared quality testing laboratory and the common quality assurance (QA) system both companies use. Not simply a face lift, the quality lab is outfitted with new equipment and now can conduct an expanded suite of analytics on production lots of material as well as support R&D activities. Previously, some of that testing had to be done by independent test labs, adding cost and wait time to production operations. The change means product that already has been produced can be released to customers more quickly, since there is no longer a many-days' wait for reports from external labs.

Commenting on the investment both companies have made, Frans Haafkens, managing director, RESIN said, "We are very pleased with how quickly and smoothly all these expansions and upgrades have gone over the last 18 months. Although we've spent a considerable sum of money, that investment has already begun paying for itself in solid growth in our existing base and promises the ability to bring our unique suite of products to an even broader geographical and market offering. Our customers also seem pleased to receive their shipments faster, particularly those in Southeast Asia who now have a more localized supply."

"Since our two organizations joined forces in 2011, we've gone from strength to strength," adds Wouter van den Berg, general manager of Yparex. "By enabling both teams to better support existing customers as well as seek new ones in the important growth market of Southeast Asia, we are better positioned to capitalize on all the opportunities that the global market currently offers for companies like ours."